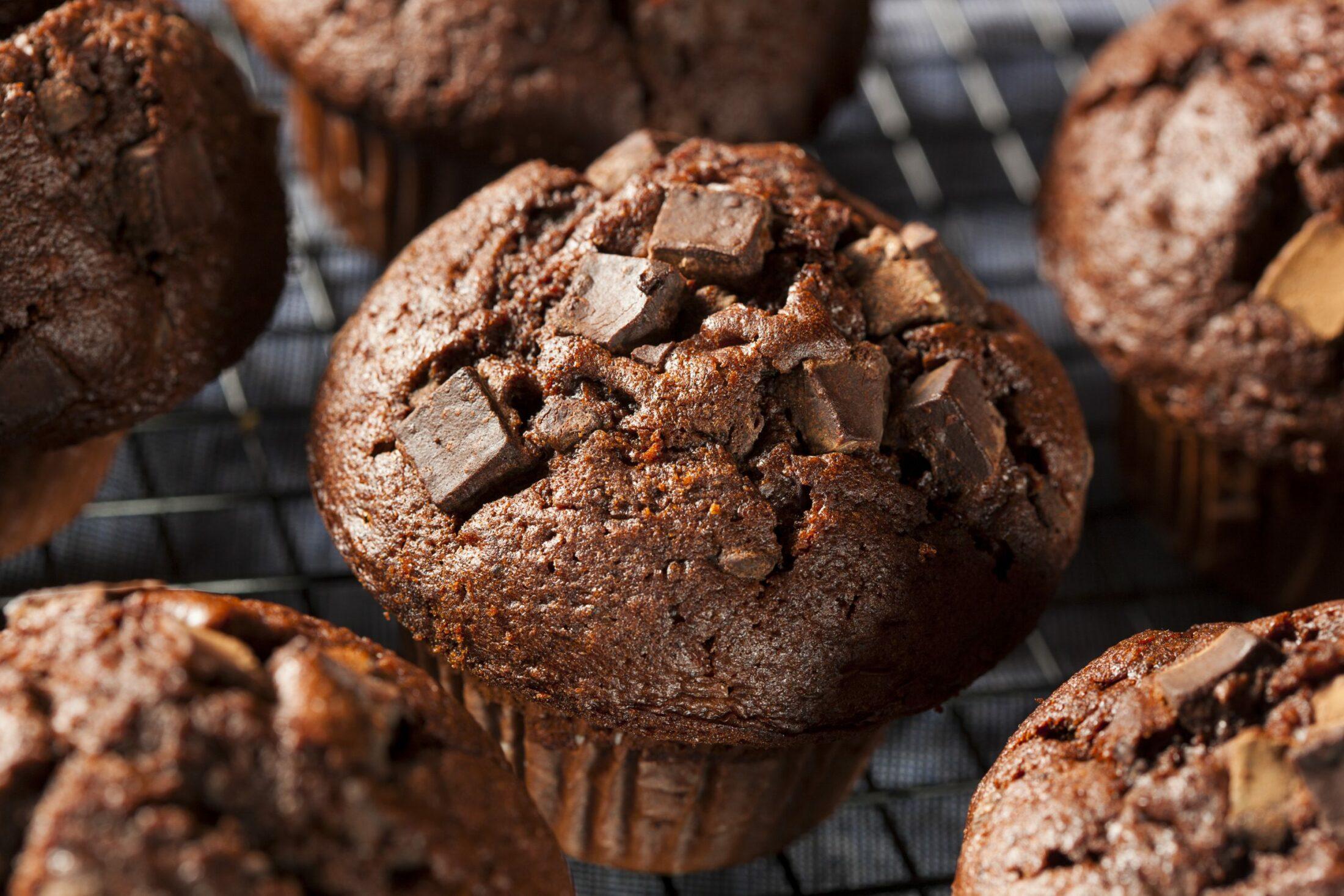 Double Chocolate Chip Muffins
Ingredients
2 ¼ cups all-purpose flour
1 tablespoon baking powder
1 teaspoon kosher salt
½ cup unsweetened cocoa
½ cup freshly brewed hot coffee
1 cup firmly packed brown sugar
½ cup vegetable oil
½ cup sour cream
1 cup Lehigh Valley milk
2 eggs
1 tablespoon vanilla extract
1 ½ cups semi-sweet chocolate chunks or chips
How to
Heat oven to 425°F. Grease 18 muffin pan cups or line with paper baking cups.; set aside.
In medium bowl stir together flour, baking powder and salt; set aside.
In small bowl whisk together cocoa and hot coffee to form a paste; set aside.
In large mixer bowl combine brown sugar and oil; beat on medium speed until well mixed. Add cocoa paste; continue beating until combined. Reduce mixer speed to low; add sour cream, milk, eggs and vanilla. Continue beating, scraping bowl occasionally, until just combined. Slowly add flour mixture; continue beating just until combined. Stir in 1 cup chocolate chunks.
Spoon batter evenly into prepared muffin pan cups. Sprinkle top of muffins with remaining ½ cup chocolate chunks. Bake 5 minutes; lower oven temperature to 350°F. Continue baking for 28 to 30 minutes or until toothpick inserted into center comes out clean. Cool muffins 5 minutes; remove from pan to wire rack. Cool completely.
Other Recipes You Might Like